10% off Covid-19 signage for the rest of the week
10% off Covid-19 signage for the rest of the week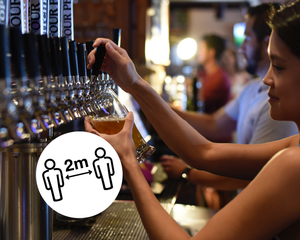 Quite surprised to read this morning that Gardai are considering prosecutions against 26 pubs for breaches of Covid-19 Coronavirus regulations.
https://www.irishtimes.com/news/crime-and-law/twenty-six-pubs-could-be-prosecuted-for-breaches-of-covid-19-regulations-1.4300043
[Irish Times Online 09/07/2020]
To help businesses comply with these regulations Signs OnLine are offering 10% off their range of Covid-19 signage, self adhesive labels and counter screens/ sneeze guards until Sunday 12th July. 
Use this link below to receive 10% discount on your order or enter " C19 " as a discount code when checking out
https://www.signsonline.ie/discount/C19?redirect=%2Fcollections%2Fcovid-19-social-distancing-products
Signs OnLine have supplied many pub operators and leisure type businesses with Covid-19 Coronavirus advisory signage.  They have a wide variety of signage all of which can be customised to suit the needs of individual businesses or premises.  In addition to rapid delivery times they also have the best value online.
If you are concerned that your business requires signage or additional signage to comply with the Health regulations please see our range at www.signsonline.ie or contact us at 0539383494.