Children at Play Signs
Children at Play Signs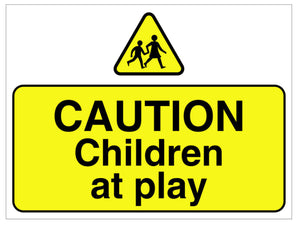 As a parent of three children, I am always aware of the importance of child safety.  With this in mind, we have added this sign.
Here is a direct link to the sign for all of the details.
https://www.barrowsigns.com/products/caution-children-at-play-sign
As with all of our signs, they can be tailored to your specific need, for example if you wanted it to read "SLOW DOWN" or "BEWARE" this is easy to do at no extra cost.  Just send me an email to design@barrowsigns.com and I will do up a draft and sent it right back to you for approval. Or call Ann at our office at 05393 83494 who will take your details.