Internal and external wall graphics for the new Skoda Kodiaq launch
Internal and external wall graphics for the new Skoda Kodiaq launch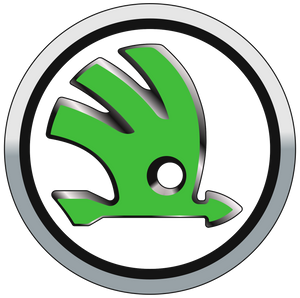 Barrow Signs recently had the opportunity to work with Donohoe Skoda in Enniscorthy, to manufacture and fit internal and external wall graphics in preparation for the launch of the new Skoda Kodiaq (or as the radio advert goes the new Skodiaq). 
Inside the franchise the dealers have a communication wall which at its peek is 2.5m high x 6m wide with an awkward bull nose feature top centre which we had to form the vinyl round.  The image is of a rugged mountain scene in front of which they display the car.  
Externally, the graphic is 4.5m at its highest point again with the bullnose feature.  We were incredibly fortunate that we had some really dry calm weather in advance of the St. Patrick's day deadline.  
We were also asked to supply and fit graphics to the reverse side of a large cabinet inside the dealership, front of house it was used to hold brochures, however to the back there was over 9 square metres of dead space that recovered for product branding.
All graphics were designed and supplied by Skoda's design agency with pin sharp images at 300dpi, which print beautifully on our Roland wide format printer. We chose a high quality polymeric Avery brand vinyl, overlaminated with a matching polymeric matt laminate.  
If you have an area in your showroom, shop or office that you think can be used for marketing or branding, give Barrow Signs a call at 053 9383493 to see how it can be utilised for this purpose.  If you do not have an in-house design team, no problem! Barrow Signs designers can prepare the deign for you and see this project though to completion. 
This is the large external wall graphic installed outside the dealership, overlooking the roundabout at Blacstoops, Enniscorthy.
This is the internal communication wall, you can see where our fitters had to carefully shape the vinyl around the bulkhead
This is a close up of one of the graphics being fitted, you can see the precision between the tiles (where one piece joins the next) and also the quality of the print
This is the back of the cabinet where we installed the graphic. The wheel of the car on the left is shown above.