Car Park Signage
Car Park Signage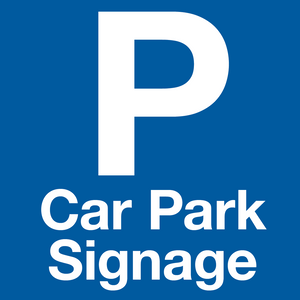 Barrow Signs recently completed a project in a small privately run car park near the centre of Gorey, County Wexford.  This project on the Hollyfort Road in Gorey is the latest in a list of car parking schemes that they have undertaken, other projects include Clongriffin Park and Ride Car Park, Clongriffin Block 16 Car Park, Gorey Methodist Church Car Park and a supply only contract for Tesco Store Ltd. in Clonmel.
In this project the brief was two-fold, firstly there was the marketing element, ensuring that the signage informs the public the car park is in existence and safely directs them to the entrance, and once in the car park the operators terms and conditions are displayed along with the mandatory warning and information signage.
Barrow Signs met with the operators of the car park and were able to advise on the location and mounting of the signage.  All of the signage was designed and manufactured in-house at our workshop in County Wexford.  
Most of the signage is digitally printed and laminated and mounted onto composite aluminium.  This material offers an excellent combination of durability and economy. The only exception was the self-adhesive sticker that was directly fixed to the coin box.
Barrow Signs fully trained staff installed all of the signs.
If you are the owner or management company responsible for a privately managed public car park, or staff car park and you have a requirement for signage, you can call to Dorian Marks at Barrow Signs for advice on ensuring that your car park has adequate signs in place. Dorian can be contacted at 087 9980510 or by email to dorian@barrowsigns.com at any time.