Are you prepared for Storm Deirdre?
Are you prepared for Storm Deirdre?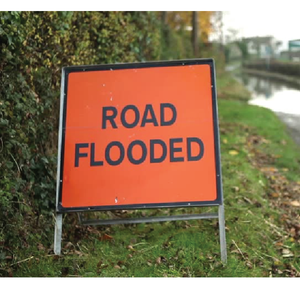 Its looking more than likely it is going to be a wet Christmas as opposed to a white Christmas, and driving around this morning, I could see the water levels on the rivers rising and street level drainage starting to overflow with the volumes of rain that has fallen lately. This period of wet and unsettled weather looks to be over Ireland for a while too :-(
Signs made by Barrow Signs are in use by local authorities and civil engineering contractors right across Ireland, all signs that leave our factory door are of the best quality and totally weatherproof.
We have a collection of signs relating to inclement weather conditions here
https://www.barrowsigns.com/collections/weather-related-signs
Remember Barrow Signs deliver all orders over €30 FREE OF CHARGE to your office, site or farm.
Orders are usually dispatched same day or next day with AnPost.
There are now over 200 signs listed on line and we are constantly adding more. If the sign you require is not listed or is specific to your location, please call or whatapp me at 087 9980510 or email me your request and we will prepare the sign for you.